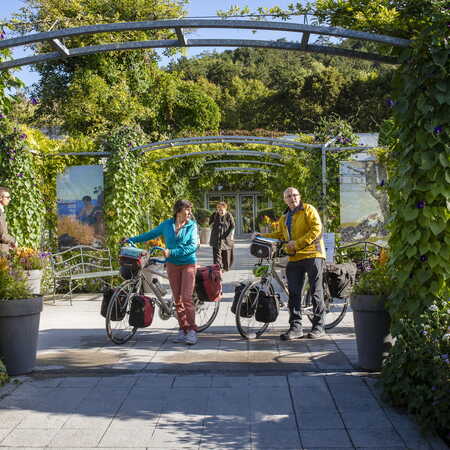 Visite à vélo du Musée des impressionnismes à Giverny © David Darrault - La Seine à Vélo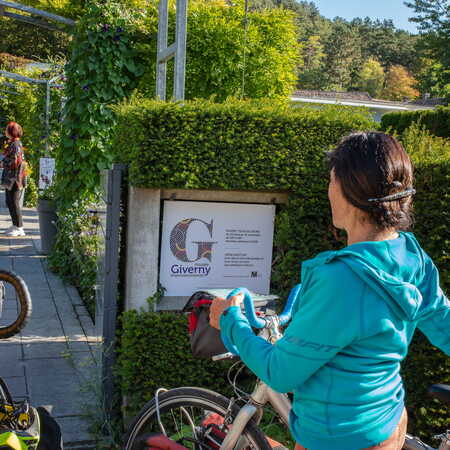 Cyclistes devant l'entrée du Musée des impressionnismes à Giverny © David Darrault - La Seine à Vélo
south
Musée des Impressionnismes
To discover more or learn about a revolutionary art movement!
A must-see Normandy museum, focused on Impressionism, the revolutionary art movement that challenged formal academic painting in the late-19th-century. It explores the origins, history and geographical variety of the movement, and how it then developed in further directions. It features not just Impressionist artists, but also precursors and followers, going from the late 19th century to the present day. Every year, three major exhibitions are put on here, along with concerts and workshops for adults and children alike.
Bicycle parks are installed in the museum's parking lot with code lockers available free of charge to visitors of the exhibition.